Start Your Own I-Spy Quilt
Etsy Shop
. Included in each charm pack are 30 unique fabrics. Some of the prints appear twice in different color ways.
If you alternate the charms with a 3.5" solid squares there are enough charms to make a quilt that is
30" x 36"
21" x 28". Add a small border and it is the perfect size for a baby quilt. Or continue collecting fabrics for a larger quilt.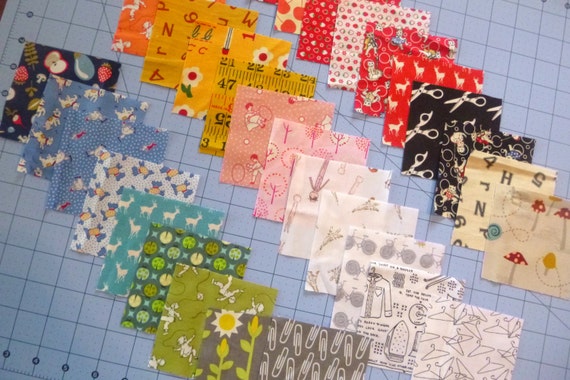 I cut up 12 sets of charms but I ran out of a few fabrics at the end and had to substitute some even cuter fabric for 6 of the charms in two sets.
If you are interested, click
here
to purchase.